Optimum Cable TV:

Your complete entertainment resource
You have the freedom to watch your favorite TV shows and indulge in stress-relieving 4K streaming with Optimum's cable subscription. Bundling Optimum TV with an Optimum Internet plan is necessary to access the service.
Optimum Core TV
$85/mo.*

+ Price of Internet
For 12 months. Plus taxes, fees and other charges. Includes Auto Pay and Paperless Billing.
*Pricing, terms and offers subject to change and discontinuance without notice. Wired connection speeds. Wi-Fi speeds may vary. All services not available in all areas.
Bundles from Optimum Cable: More Channels, More Value
Core TV + Internet 300


More than 220 channels




$125
/mo.
Includes Animal Planet, A&E, FXX, Discovery Channel, History, TLC, National Geographic Channel, VH1, Travel Channel, WGN, and many more.
Select TV + Internet 300


More Than 340 Channels




$145
/mo.
In addition to all the Value TV channels, enjoy BBC World News, American Heroes Channel, MLB Network, FX Movie Channel, Sundance, MTV2, NFL Network, NBA TV, etc.
Premier TV + Internet 300


More than 420 channels




$165
/mo.
Additional channels include HBO® networks, beIN Sports, FOX Soccer Plus, Showtime® networks, NHL Network, STARZ®, and STARZ ENCORE® networks.
You Can Watch TV on YOUR Terms With Optimum Cable TV
You may now satisfy your late-night horror needs on your own terms since you are no longer limited to a single TV screen. You have the ability to personalize your television experience with optimal cable TV. Its state-of-the-art Cloud DVR Plus service allows you to easily record up to 15 episodes at once. You can pause and replay the holiday games whenever you like. Additionally, the Altice One smartphone app expands your viewing options beyond standard TVs and frees you from their constraints. To enjoy streaming Live TV, DVR playbacks, and On Demand programming to your heart's delight, download the app, sign in with your Optimum credentials, and enjoy.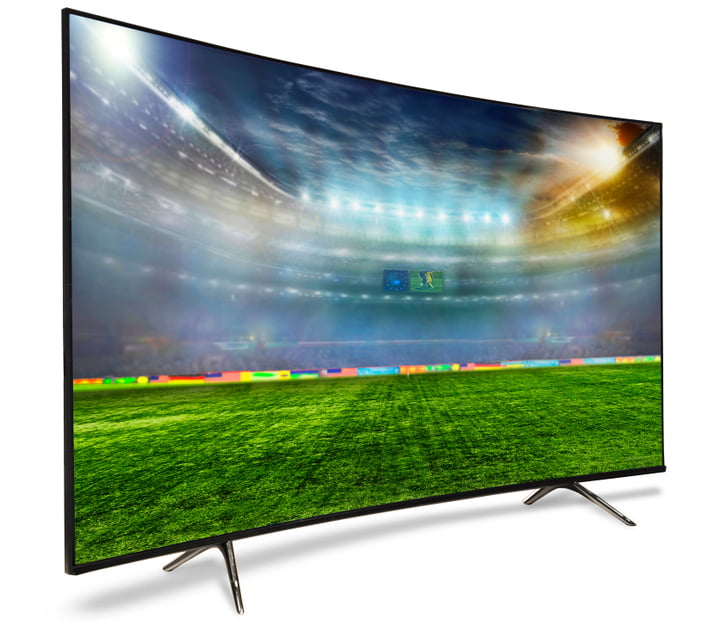 Optimum TV: Connect & Stream in 4K
kindly revise this "Optimum TV combines TV, Wi-Fi, and streaming capabilities in a single hub to significantly increase your entertainment options. The 3-in-1 Altice One small home hub offers an intelligent built-in TV guide and an appealing UI that is simple to get used to. Your viewing experience is significantly improved by:"
Optimum Cable Providers Provide a World of Benefits
Optimum takes great pleasure in its unwavering commitment to customer-centric services. Optimum TV is staunchly committed to providing you with the highest level of accuracy and care, from helping with your TV equipment to offering ample storage for hours of amusement.
Extensive Add-Ons
With its alluring selection of add-ons, Optimum gives you the freedom to upgrade any basic cable bundle into a stylish and enhanced experience. These improvements include specialist sports programming, a variety of international lineups, and premium channels like HBO® and STARZ®.
Cloud DVR Plus
It makes sense that finding time to unwind and watch the newest episodes of your favorite TV shows can be difficult given your busy schedule. With Optimum's packages, you have the option to record up to 15 episodes at once with its DVR service, making sure you never miss a thing and staying current.
Video On Demand
Through its Video On Demand service, which features a sizable content collection, Optimum's cable guide gives you the ability to choose the appropriate movies for those cherished family nights. In order to make your decision and improve your entertainment experience, look through categories like "Most Watched TMC" or "Most Watched En Espanol."
Equipment Support
Technology undoubtedly experiences normal wear and tear over time, which frequently results in unforeseen hardware costs. Fortunately, Optimum offers 'device protection' options for your current and prospective TV devices, including the Optimum cable box, starting at just $9.99 per month.
Examining Optimum Cable Guide More Thoroughly
The preferences of each household are different. That is precisely why Optimum cable service's plans have incredibly diverse channel selections. Whatever TV network you want, using the Optimum cable guide to find it is a breeze. In addition to offering an outstanding total of over 420 channels, Optimum TV also offers free HD content. The channels that are part of Optimum's standalone TV bundles are listed below.
Core TV
Select TV
Premier TV
Core TV
Includes A&E, National Geographic Channel, Animal Planet, TLC, Discovery Channel, Travel Channel, History, and many others.


Select TV
Premier TV
Optimum Cable Packages – At a Glance
For fans of television, Optimum Cable offers three entertainment-rich bundles that provide you an unmatched range of options. Optimum cable packages are designed for both those looking for vital content and those inclined toward premium options, catering to the needs of a variety of consumers. Find the best Optimum TV plans for your family right away.
Plan
Channels
Pricing per month
Core TV + Internet 300
220+ (with 80+ in HD)

$125/mo.

For 12 months.
Select TV + Internet 300
340+ (with 110+ in HD)

$145/mo.

For 12 months.
Premier TV + Internet 300
420+ (with 140+ in HD)

$165/mo.

For 12 months.
additional fees, taxes, and other costs. includes paperless billing and auto pay.
*Pricing, terms, and offers are subject to modification or withdrawal at any time. speeds of wired connections. Wi-Fi speeds can differ. Not all areas can access all services.
With Optimum TV to GO, you can watch movies anywhere
No matter where you are, you can view a wide variety of TV networks online thanks to the exceptionally handy capabilities provided by Optimum TV to GO. Kids, News & Weather, Sports, Pop Culture & Reality, Entertainment, Home & Leisure, International, and even Premiums are some of its most popular channel categories. Your Optimum ID and a strong internet connection are the only requirements needed to start watching TV on the move.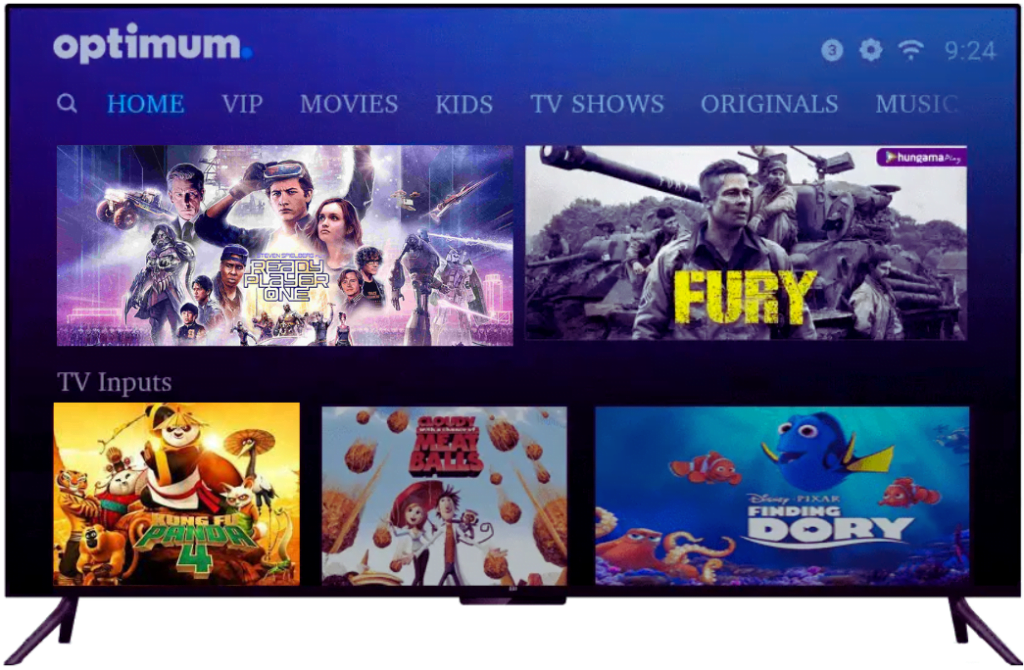 Brief summary of Optimum Cable
Optimum TV offers a noteworthy feature in the form of a thorough multi-room Cloud DVR, setting it apart from other TV bundles, in addition to its wide channel selection (described as 420+), HD content, and exclusive programs encompassing local, sports, and international offerings. Additionally, subscribers express satisfaction with the level of customer service and online support. The Optimum Core plan offers a practical alternative, while the Select and Premier plans, which are more comprehensive, enhance the TV-watching experience with a wide range of premium and On Demand options, double the fun.
Optimum TV deals can be found in your location, whether you're a regular cable viewer or a devoted TV enthusiast, especially if you live in Brooklyn, Stamford, Newark, Paterson, Bridgeport, the Bronx, or Yonkers—areas that rank among its top coverage zones. If you're unsure whether Optimum is available in your area, you may rest easy knowing that the company offers cable TV and internet to around 12.4 million customers in numerous important states.