Xfinity Promotions & Deals
Sign up for Xfinity and take advantage of excellent deals on high-speed internet, TV, phone, and home security.
With lightning-fast speeds, you can do more of what you enjoy.
Live TV provides nonstop entertainment.
Stream in 4K resolution with the Flex TV Box.
Take use of the award-winning X1 Voice Remote.
Xfinity Internet + TV Starting from:
$50/mo.
1 year term contract for 12 months. Broadcast TV charge additional; pricing subject to change. Not included are taxes and equipment. Required are electronic bill pay and automatic payments.
Xfinity Bundles & Promotions

Xfinity offers some fantastic packages that include internet, TV, phone, and home security. Pricing and availability may differ by location.
Fast Internet + Popular TV + Voice



$95.00
/mo
Download Speeds up to 400 Mbps

125+ Channels with popular channels like FX, HGTV, Bravo, and TLC

Unlimited Nationwide Calling
Superfast Internet + Ultimate TV + Voice



$120.00
/mo
Download Speeds up to 800 Mbps

185+ channels including Disney Channel, Teen Nick, & NBA TV

Unlimited Nationwide Calling
Gigabit Extra Internet + Ultimate TV + Voice



$135.00
/mo
Download speeds up to 1200 Mbps*

185+ Channels including Teen Nick, Nat Geo Wild, & NBA TV

Unlimited nationwide calling
Xfinity Internet Promotions
When you upgrade to Gigabit Internet, you will receive a $200 Visa® Card.
Only available online. A one-year contract is necessary.
Plus, when you sign up for Xfinity Mobile, you'll save $30 per month on your Internet cost.
Get Xfinity Flex TV with Xfinity Internet
With Xfinity's Flex TV Box, you can watch all of your favourite on-demand shows in 4K resolution. All Xfinity internet plans include the Flex TV box as an add-on.
4K Streaming Box
Thousands of films and TV series are available for binge-watching.
Browse Popular Apps
Xfinity Flex centralises all of your favourite applications.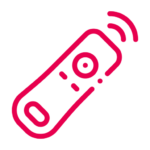 Xfinity Voice Remote
Using Xfinity's voice-enabled remote, you can navigate between apps.
Xfinity TV & Internet Promotions

Two Xfinity Products
Channels
Download Speeds
Price
Ultimate TV + Gigabit Extra Internet
185+ Channels
Up to 1200 Mbps
$160/mo.
Order Now
Ultimate TV + Gigabit Internet
185+ Channels
Up to 1000 Mbps
$155/mo.
Order Now
Ultimate TV + Superfast Internet
185+ Channels
Up to 800 Mbps
$145/mo.
Order Now
Prices, speeds, channels, and package availability may differ by location.
in Central Division
Xfinity Promotional Discounts For Students
Xfinity offers a special price to students. Simply prove your identity as a college student, and Xfinity will provide you with excellent discounts.
Up to a $100 Visa® Prepaid Card with high-speed internet
Free Getting Started Kit for self-installation
A reliable connection with powerful in-home WiFi
Flex 4K streaming Box
Xfinity Mobile Promotions
Discover the ease of Xfinity Mobile, which allows you to choose from a large range of cutting-edge smartphones from leading manufacturers such as Samsung, Apple, Google, and Motorola. Take advantage of the opportunity to browse through a wide selection of 5G-enabled devices and choose a convenient monthly installment plan that will allow you to experience the latest smartphones firsthand. Xfinity Mobile displays the most recent offerings, including as Samsung Galaxy phones, the iPhone 13 series, and Google's Pixel series. Simply go to your nearest shop to take advantage of the current Xfinity promotions.
Save up to $400 on your wireless bill, and get nationwide 5G for free!
Switching costs nothing, and there are no activation or phone line fees.
No additional charge for nationwide 5G coverage.
Connect to the most dependable network and have mobile access to over 20 million secure Xfinity WiFi hotspots!
Frequently Asked Questions